Crypto with the dog logo is a favorite of some crypto traders. Dogecoin (DOGE) and Shiba Inu (SHIB) have big hype, especially in 2021.
Apart from DOGE and SHIB, other crypto tokens bearing the dog logo are also interesting. One of them is Floki Inu (FLOKI).
Floki Inu, inspired by the name of a Shiba Inu puppy belonging to the new Twitter owner, Elon Musk, is claimed to be a DOGE and SHIB killer.
Even though FLOKI is a community-based token, Floki Inu has ambitions to enter one of the top 10 cryptos, building its utility and community quickly.
The utilities currently exist on Floki Inu are the game metaverse, NFT, marketplace for NFT and merchandise, and the Education platform.
What is Floki Inu?
After briefly reading about Floki Inu, we can conclude that Floki Inu is a crypto token with a picture of a dog born from Elon Musk's tweet on Twitter.
The people behind the creation of the Floki Inu crypto are Bamidele, Uniswap Detective, PetaByte Capital, Saber, MrBrown Whale, Jackie Xu, and Moontography $MTGY as the leading developers.
Floki Inu (FLOKI) was created on June 25, 2021, and operates on the Ethereum Blockchain and Binance Smart Chain.
Floki Inu's journey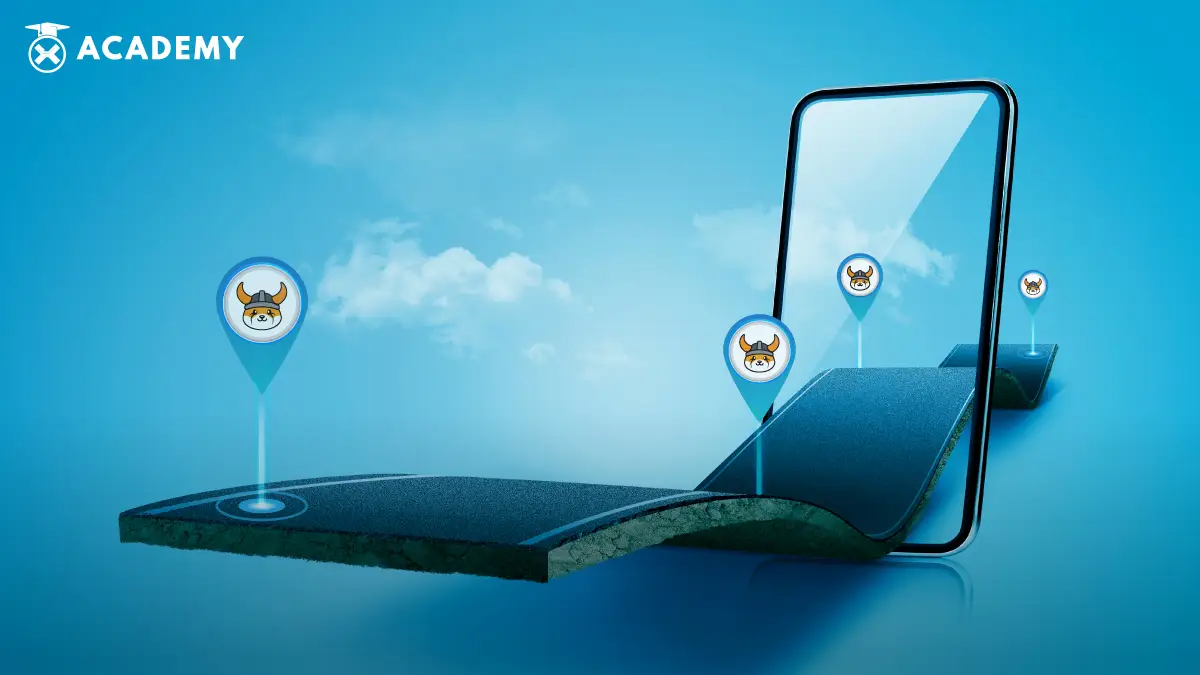 The Floki Inu as we know it came about after Elon Musk said in a tweet that he would name his Shiba Inu dog after Floki.
After Floki Inu appeared, FLOKI formed partnerships with several communities. One is Movement Garden, a movement so people can choose, plant, prepare and consume healthy food.
Floki Inu now has a lot of fans who are named "Floki Vikings."
Roadmap Floki Inu
FLOKI roadmap according to cryptopotato.com.
Based on the roadmap published on the cryptopotato.com website, it is predicted that Floki will have four phases, namely:
1. Phase 1
Token relaunch, BSC launch, Smart contract audit, CMC/Coingecko listed, cross-chain exchange, Influencer/Celebrity joined website relaunch, 25,000 Floki holders.
2. Phase 2: 50,000 Floki holders
Aggressive marketing, Charitable donations, Partnerships, and rewards for users.
3. Phase 3
Dapps/game projects, listed on CEX, Partnership, 100,000 Holders, event.
4. Phase 4
Floki Places (NFT/marketplace merchandise, Tesla Giveaway, Huge donation to dog shelters/($100k+), 150,000 Floki holders.
Floki Inu function
1. NFT Marketplaces
One of the utilities of Floki Inu is to use it as a medium of exchange for transactions at the Floki Places marketplace.
2. Education Platform: Floki University
The Floki Inu team is predicted to be developing at Floki University. Everyone on the internet can access this educational channel using the FLOKI token as a means of payment.
3. Metaverse Valhalla
The Floki Inu team has launched a play to earn an NFT metaverse project Named Valhalla.
Difference between Floki Inu and Shiba Inu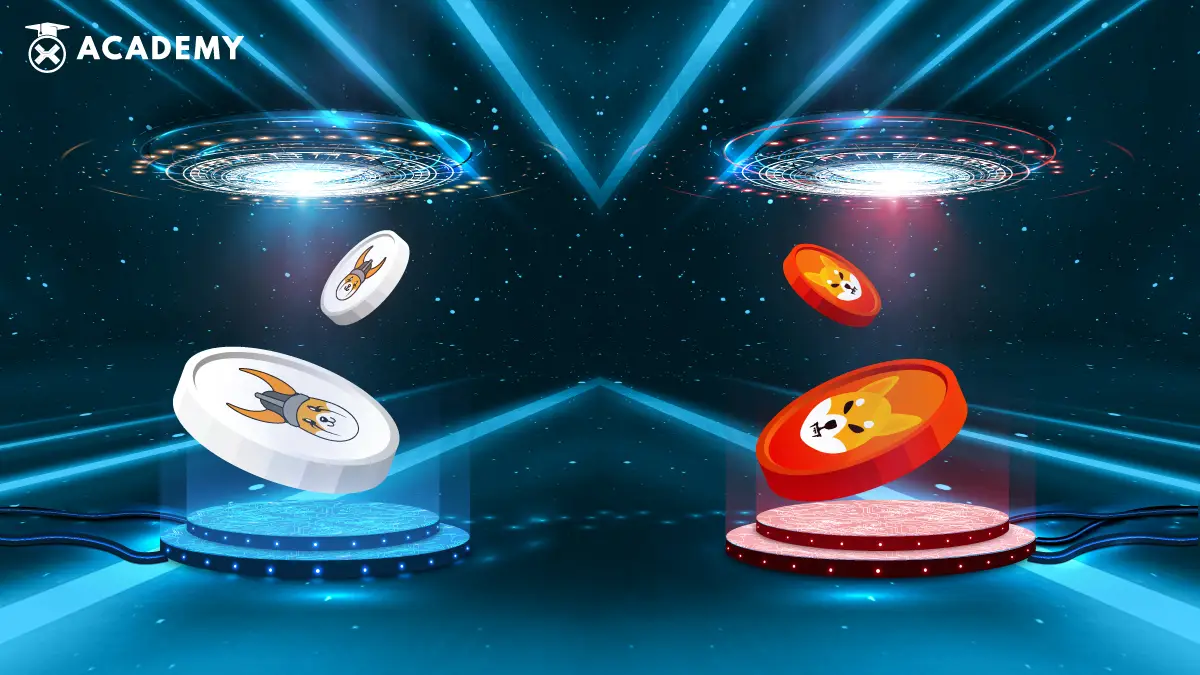 The Floki Inu and Shiba Inu logos both have dog logos. Even though they have the same logo, they have pretty striking differences, including:
Shiba Inu was inspired by Dogecoin, while Floki Inu was inspired by Floki, Elon Musk's Shiba Inu puppy.
The goals of Shiba Inu and Floki Inu are also different. Shiba Inu aims to get into the top 10 cryptos, while Floki Inu plans to enter the NFT market through the Floki Places market.
In addition, Floki Inu plans to launch its Play-to-Earn games and DApps.
Why Is Coin Coin Still Popular?
Meme coin continues to be popular because it is supported by influencers who often share uploads about coin memes.
Besides that, Dogecoin, backed by Elon Musk, is increasingly successful and occupies the top 15 cryptocurrencies, according to Coingecko.
Dogecoin, whose market share is increasing in 2021, has made meme coins increasingly popular among crypto asset investors.
Therefore, it is not surprising that the number of requests for various coin memes is increasing, and coin memes continue to be popular.
Well, now you know the ins and outs of Floki Inu.
Floki Inu, which is predicted to be the SHIB killer and is one of the meme coins quite popular in 2021, along with crypto with the dog logo, is still developing today. We'll wait and see what happens in the future.
Only now, Floki Inu has been listed on Indodax. But if you want to invest in other cryptos with the dog logo, you can buy Dogecoin by first looking at the Dogecoin price information here.
If you want to invest in Shiba Inu, first, know the price of today's Shiba Inu on the Indodax market.