Talking about NFT, one of the events that made NFT explode in Indonesia, namely in early 2022, namely the news about "Ghozali Everyday."
How could it not be the public judged that Ghozali, who was just an ordinary student from Semarang, had not yet worked, suddenly received a "windfall" from his NFT (Non-Fungible Token) photo works?
This man, whose full name is Sultan Gustaf Al Ghozali, managed to earn hundreds of millions to billions of rupiah from selling 900 selfies on Open Sea, an NFT sales platform.
After going viral about Ghozali every day, boom! Many people are eager to enter the Open Sea, including people who sell photos of their data, such as KTPs, which are supposed to be confidential.
So, what exactly is NFT? Come on, let's find out!
What are NFTs?
NFT is a digital asset that lies in blockchain technology. You can use crypto assets such as Bitcoin, Ethereum, and others to buy and sell transactions. Usually, this NFT is in the form of digital work such as music, photos, videos, paintings, to games.
It is still related to NFT, where one NFT clip is priced differently from other NFTs.
For those of you who work in the arts, such as designers, photographers, to content creators, this NFT can become one of your fields of business to gain profits (as passive income) digitally!
NFT Art, for example, is a digital work of Art that can be published as digital tokens or crypto assets and is contained in a blockchain ecosystem.
Cool NFT List with the Most Expensive Value in the World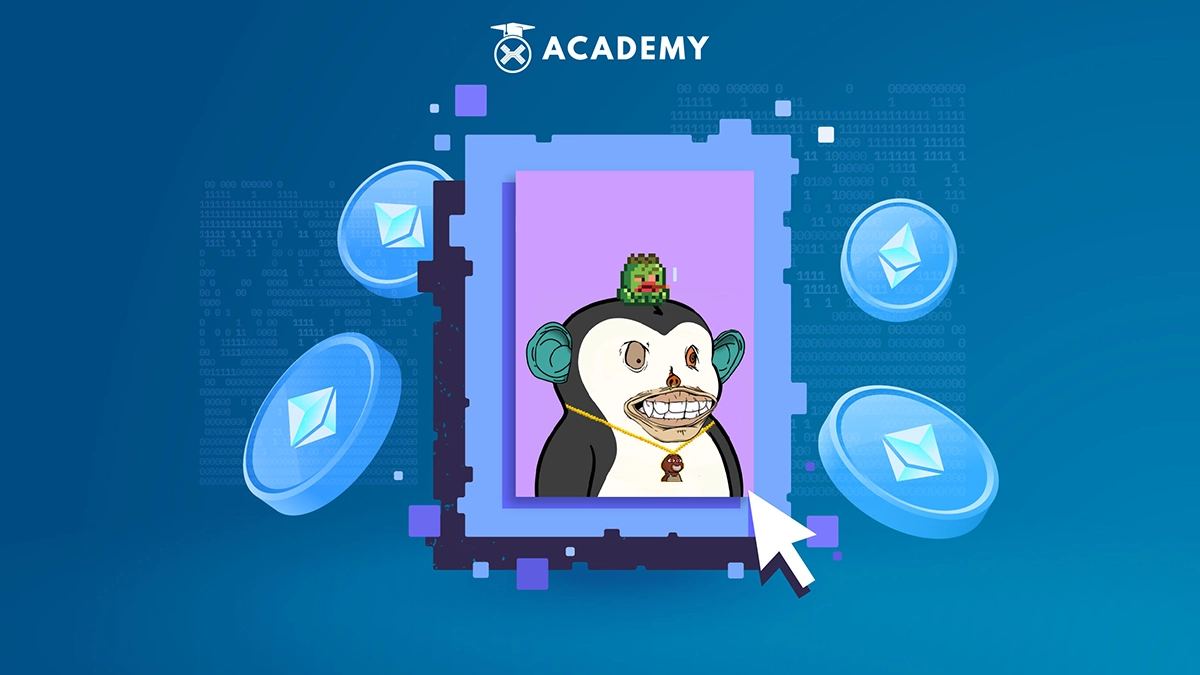 For those of you who are interested in getting involved in creating works in the form of NFT, it's a good idea to look at some of the NFT references that have value so that they become the most expensive NFT in the world:
1. The Merges
At the forefront of the NFT line is The Merge, a form of artwork created by the hands of digital artist Pak. Like Satoshi Nakamoto (the creator of Bitcoin), The Pak himself is an artist whose origins do not want the public to know and who has been in the digital art world for more than a decade. This NFT earned more than 90 million USD (More than IDR 1 Trillion) from its buyers and collectors at the end of December 2021.
2. The First 5000 Days
Next is The First 5000 days, the second most expensive NFT, under The Merge. This NFT is a collection of 5,000 images created by Beeple since 2007. This NFT was sold for 69.3 million USD (Rp. 991 billion).
3. Clock
Still, remember the Wikileaks case made by Julian Assange? An Australian-born man known to the public as someone who dared to hack & leak several secret United States documents, such as the Iraq & Afghanistan wars.
This NFT Clock was made to calculate Assange's imprisonment length. The proceeds from the sale of this NFT will be used to support Assange's release.
4. Cryptopunk
Next in line is CryptoPunk, which is the work of a developer duo from Canada. This NFT sold for around 11.75 million USD (approximately IDR 168 billion).
There have been several NFT series created and issued, such as Cryptopunk #7804, Cryptopunk #3100, and Cryptopunk #5217.
5. Right-Click & Save As Guy
In the next position is the NFT Right-click & Save As Guy, which sold for 1,600 Ethereum (Rp. 106.3 billion / 7.90 million USD).
6. Art blocks
NFT collection from ArtBooks, one example of a product, is Ringers#109. Based on Dapradar's records, this NFT was successfully sold for 2100 Ethereum (ETH), or the equivalent of IDR 103.9 billion (6.93 million USD).
7. Crossroads
In the eighth row, an NFT was sold and generated IDR 99.03 billion (equivalent to 6.6 million USD) in early 2021. This NFT is an animation created by Mike Winkelmann (Bepple).
8. Ocean Front
In the last row, still from Beeple's work, namely Oceanfront, this NFT depicts the sea and ornaments made of wood.
Regarding the price, this NFT has been sold by Justin Sun (Founder of Tron Blockchain) for 6 million USD, or the equivalent of Rp. 90 billion.
Why Can NFT Art Sell So Expensive?
There are lots of the most expensive NFT art in the world, one of which is NFT Monkey and below are the reasons why NFT Art can be sold expensively, including:
For those of you wondering, "How come NFT is that expensive, and what is it for?" So you see, making an NFT requires time and effort.
Domestically, Ghozali has set an example for us. From 2017 to early 2022, this Semarang youth consistently took selfies, and the results were uploaded to the Open Sea platform.
NFTs are also used by parties who already belong to the wealthy class to further maintain their existence as well-to-do.
So now you have more and more knowledge and know more about why the price of NFTs can be high in such a way—interested in trying to get involved in creating works in NFT?
Oh, one more thing, when You want to buy NFT tokens like Axie infinity. You can check the price for Axie Infinity here and buy it on the Indodax Market. I hope this article is helpful.