One of the most awaited moments by traders and investors, including in the world of crypto assets, is an all-time high (ATH).
This one moment refers to commodity prices that touch the highest point/position/highest price, which simultaneously successfully breaks the previous record.
In the Composite Stock Price Index or JCI, for example, ATH can be interpreted as the JCI breaking through its latest highest price position.
In fact, for investors who invest long-term, ATH is a very important moment.
So, to understand more about what is an all-time high level in crypto in more detail, check out the full review below.
What is ATH Crypto?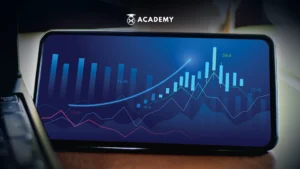 As mentioned above, in the world of crypto assets, the term Time High (ATH) refers to the highest price achieved by a crypto asset since the first time the asset was recorded.
If you want to understand more about ATH crypto, investors should first understand the concept of crypto assets in the investment world.
In this case, bitcoin is a crypto asset and the oldest crypto asset.
This first crypto is designed for anonymous ownership and can be stored/sent to other people without intermediaries like banking.
Over time, crypto has skyrocketed, accompanied by other digital assets.
Being an investment instrument, crypto prices are indeed very volatile.
This means that changes can take place quickly, even exceeding the existing All Time High value.
If this happens, investors and traders must also have the best investment/trading decisions.
Meanwhile, in contrast to ATH, All Time Low (ATL) is the price of a cryptocurrency at the lowest/lowest point.
Example All-Time High
As an example of the All-Time High (ATH) in the world of crypto assets, the highest price of Bitcoin (BTC) broke at $41,367.29 on Wednesday, April 20, 2022, until 15.00 WIB.
The price of a piece of BTC is known to have risen 1.54 percent in the last 24 hours and up 2.96 percent over the past week at that time, according to data from coinmarketcap.com.
On the other hand, the coin Ethereum (ETH) price returned to the green zone with an increase of 1.27 percent in the last week or 1.64 percent in the last 24 hours.
The price of Ethereum at that time rose to a level of S$3,094. As for these conditions, the price of Bitcoin and Ethereum had touched the All Time High (ATH).
All-Time High on Bitcoins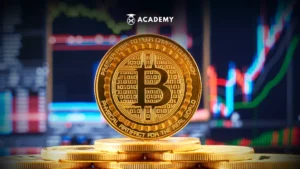 How is the All Time High on the Bitcoin crypto asset? Previously, the inventor of Bitcoin was created and introduced Satoshi Nakamoto, a pseudonym.
At its launch, the Bitcoin price was trading at $0.0008.
Then, a month later, the price of this oldest crypto asset rose to $0.08.
Furthermore, in the following three years, the price of Bitcoin skyrocketed to as high as $250.
In April 2021, Bitcoin (BTC) successfully touched ATH for $ 63,729.5 per coin.
Several things make the price of Bitcoin skyrocket to double, one of which is Tesla's investment, a well-known automotive company, in Bitcoin worth $ 1.5 billion.
Tesla, led by Elon Musk, has also adopted Bitcoin as a means of payment.
All-Time High on Ether
Meanwhile, for assets and cryptocurrency Ethereum (ETH), the All Time High moment occurred on May 10, 2021.
At that time, ETH reached $ 4,242 (around Rp. 60,000,000) per coin.
Compared to the previous year, the value of Ethereum even went up very much. ETH is trading at under $200.
ETH itself is present as an alternative to its predecessor, namely Bitcoin.
As a result, investors have other choices, making the crypto market even more lively.
Stock analysts have attributed ETH's rise in popularity to the rise of the Decentralized Finance (DeFi) ecosystem.
As is known, DeFi plays a major role in replacing conventional financial products, for example, loans and savings that depend on banking products.
Created in 2013, Ethereum presents the latest blockchain technology.
This crypto asset is designed as a software platform capable of activating smart contracts, that is, with assets/applications without being mediated by a third party.
According to the Director of Business Development at Blockchain Board Derivatives, Hubert Olszewski, Ethereum may overtake Bitcoin's market cap and value.
Conclusion:
All Time High (ATH) is a crypto asset's highest price since it was first listed.
In contrast to ATH, All Time Low (ATL) is a cryptocurrency price at the bottom/lowest point.
The ATH moment it occurred in Bitcoin (BTC) assets when this oldest crypto asset broke the price of $63,729.5 per coin in April 2021.
Meanwhile, ATH on Ethereum (ETH) is happening on May 10, 2021. At that time, ETH broke the price of $ 4,242 (around Rp. 60 million) per coin.
Do you understand now what All Time High is in the crypto world?
If you are planning to invest in crypto assets, do sufficient research and understand the risks associated with the investment.
Apart from that, choose a trusted and trustworthy platform or crypto exchange like Indodax.
Hopefully, this article can be helpful!