Technological developments are now very rapid, one of which is in the gaming industry.
The game that crypto lovers are hotly discussing is the Bomb Crypto game.
Bomb Crypto is a new game based on play-to-earn that can be played and generate profit for the players.
Carrying the monster theme, making Bomb Crypto a success favored by many people.
What are Crypto Bombs?
Bomb Crypto is a new game with a play-to-earn system for gameplay.
In the game Bomb Crypto, players will organize a group of cyborg bombs to search for BCOIN and fight monsters.
The Bomb Crypto game features NFT heroes that you can collect through an exchange, purchase, and auction system in the available market, namely the Bomb Crypto marketplace.
Bomb Crypto is a game that can be played on an Android phone or computer web browser and is currently included in one of the NFT games.
Game mode on Bomb Crypto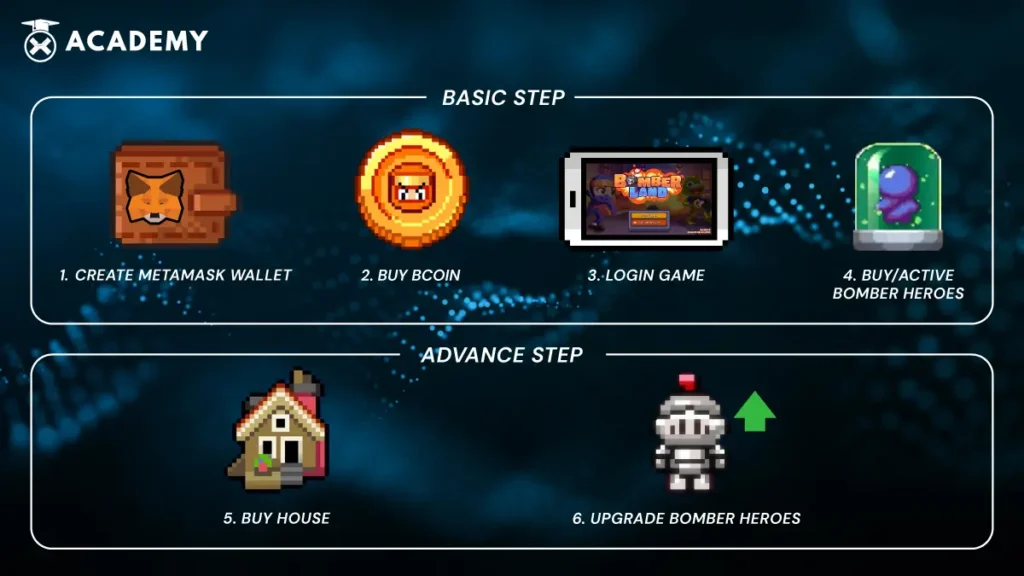 The game mode in Bomb Crypto is exciting for you to try.
Game Bomb Crypto is a play-to-earn game to find Bomb Crypto tokens (BCoin) and fight monsters using Bomb Heroes.
Players can engage in treasure hunts, battles, and exploring storylines to increase their hero's NFT powers.
You can also add equipment, weapons, and other accessories to the hero's NFT.
The more interesting, good at it, and having many capable abilities, the NFT hero gets more value.
Currently Bomb Crypto game has three game modes. But only one is working, and the other two are still under development as follows:
1. Treasure hunt mode
In this mode, you send your team of characters to the map to open all the chests in the game with bombs.
This chest has BCoins in it, and your hero character detonates the chest, and then the BCoins will be transferred to a private chest.
After collecting 10 BCoin in the crate, you can withdraw it to your wallet.
With BCoin in the wallet, you can save or reinvest in the game.
2. Adventure mode (under development)
In adventure mode, you choose your own bomber hero to participate. It would help if you destroyed the existing monsters to go to the next level.
Furthermore, you can break blocks and fight monsters to earn BCoins. The higher the level, it will take the lot of energy the bomber hero has.
Therefore, if the energy is insufficient, you cannot participate in the game, and it will be challenging to fight monsters.
Bomb Crypto game has dramatic matches that give away big prizes.
3. Battle mode (under development)
In the battle mode of the Bomb Crypto game, you participate in battles against other participants online.
Participating in battle mode requires more than a specific type of strength.
Apart from that, you also need to pay BCoin as an entry fee which can later be used as a prize. The final winner will take more chips than the other losing participants.
How to play Bomb Crypto
You can play the Bomb Crypto game on several gadgets, such as Android and iPhone smartphones, and via a computer web browser. After that, you can make choices and adjust them according to the instructions in the Bomb Crypto game.
Bomb Crypto game is similar to the classic Bomberman game you may have played. After playing the Bomb Crypto game, you can buy individual or multiple heroes.
If it matches what you want, click the purchase button, and after that, the hero you will get is random. The next step after successfully buying a hero is now the right time to monitor our hero's work in producing BCoin.
The hero's task in Bomb Crypto is to destroy treasure chests. Each crate box contains BCoin, which you can later exchange back for other crypto or convert to a rupiah.
How Does Play to Earn In Crypto Bomb Work?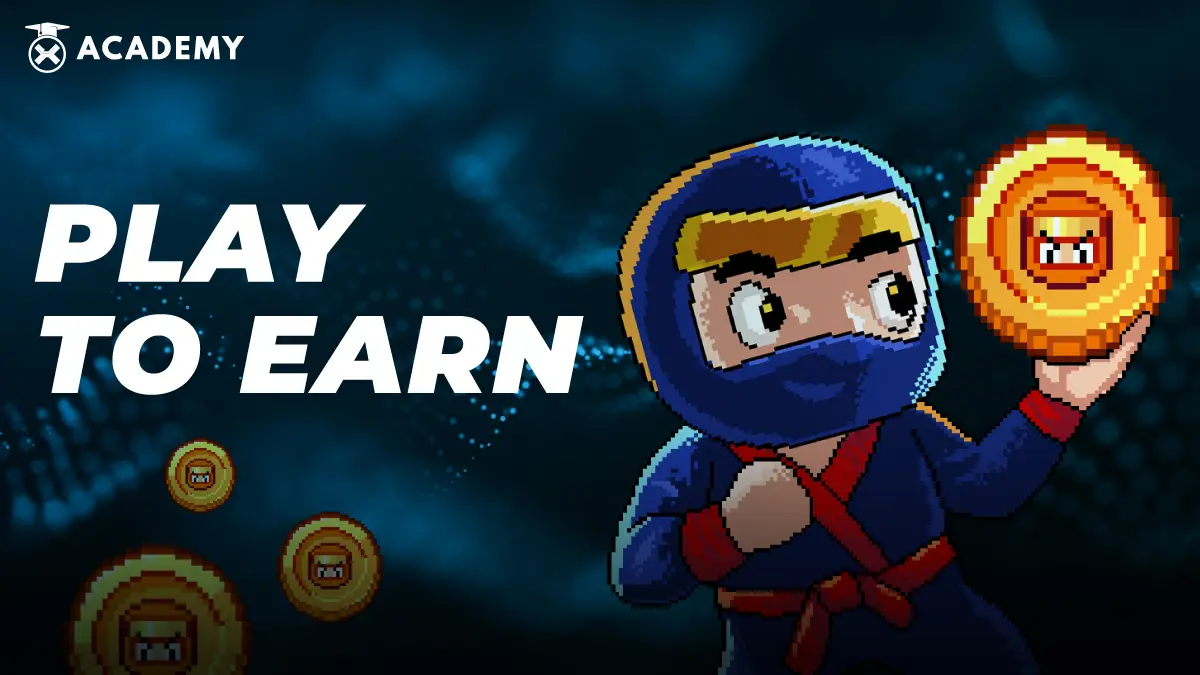 Every game with the NFT system, such as Bomb Crypto, has its currency and can be used to get items and make purchases.
In the crypto bomb game, you use BCoin to buy and sell NFT items. BCoin is the most standard token that extends ERC20, the most common Ethereum token.
The Verichains team audited BCoin in October 2021, and it noted that the contracts are written in Solidity language and have no vulnerabilities.
So, if you ask about token integration, you can rest assured that the audit results provide peace of mind.
The development of Bomb Crypto from time to time
Bomb Crypto has interesting developments from time to time. This game is also enjoyable because you can choose a random hero.
The game's profit spent on each hero will be considered expenses, not capital. Furthermore, the Bomb Crypto game will immediately return the costs incurred by you.
The earnings will be profit after 32 days. Therefore Bomb Crypto is exciting to play.
So, the Bomb Crypto game is a game with a play-to-earn system.
Afterward, you can organize a group of cyborg bomb heroes to get or look for BCoin when fighting monsters. Apart from that, you can also play this Crypto Bomb on your smartphone and computer web browser.
In the Bomb Crypto game, there are three modes: treasure hunt, adventure, and battle. Apart from playing Bomb Crypto for entertainment and fun, you can also invest in crypto to have future assets.
If you want to invest in crypto or other valuable assets such as bitcoin and Ethereum, or other crypto assets, you can watch price movements and buy them at the Indodax market.