NFT Art Finance (NFT ART) is one of the new utilities many investors are interested in! Then, what is the future of NFT ART Finance? Let's see the review here!
What is NFT ART Finance?
NFT art finance is a token that operates on a BSC (Binance Smart Contract). This deflationary utility token powers the NFT Enter ecosystem.
Launched at the end of March 2021, and without pre-sale, smart contract ownership of this token was abandoned.
In addition, all code is externally audited for the safety of investors. The primary function of this art finance token is to exchange NFT trade transactions.
Created by the Norwegian blockchain company Enter, this token tends to focus on digital artwork ecosystems.
This is because Enter's market lies in digital art, especially photography, music, and video.
The initial price of this token was very low when it was first launched. The price is extreme, at around 0.0000000010 USD.
The supply of tokens provided at that time reached 100 quadrillions. That's because this token is still relatively new.
How does NFT ART Finance work?
Regarding how it works, this token has an advantage which lies in the relatively low transaction fees or transaction fees.
On the other hand, there is no registration fee applied by Enter. Every time their work changes hands, NFT artists can get additional commissions.
Operating on a hyper-deflationary mechanism, these tokens allow their owners to earn passive income, which is earned in real-time.
Launching the official website, this token operates based on six principles.
1. Deflation
The transaction tax on this token is 10%. In detail, 5% will be burned, while the rest will return to the owner of this token.
2. Utilities
NFT Art Finance supports the Enter ecosystem as a default asset, with functions to create, buy, claim, and sell NFTs.
3. Passive income
The existence of a 5% redistribution of taxes in each transaction allows art finance token owners to gain additional benefits, namely as passive income.
4. Audited and safe
This token comes with a special contract that has passed a complete code audit by TechRate.
5. Low transaction fees
Considering that BSC applies transaction fees or transaction fees are quite low, making and trading NFTs can be affordable for anyone.
6. Tokenomics (without owner)
Tokenomics is part of the contract and will never change, including a special token of ownership.
In this case, a transaction tax of 5% will be redistributed to the token holders.
So, holders of these tokens in the long term can earn passive income. This mechanism aims to encourage long-term investment in tokens.
What Is the Future of NFT ART Finance?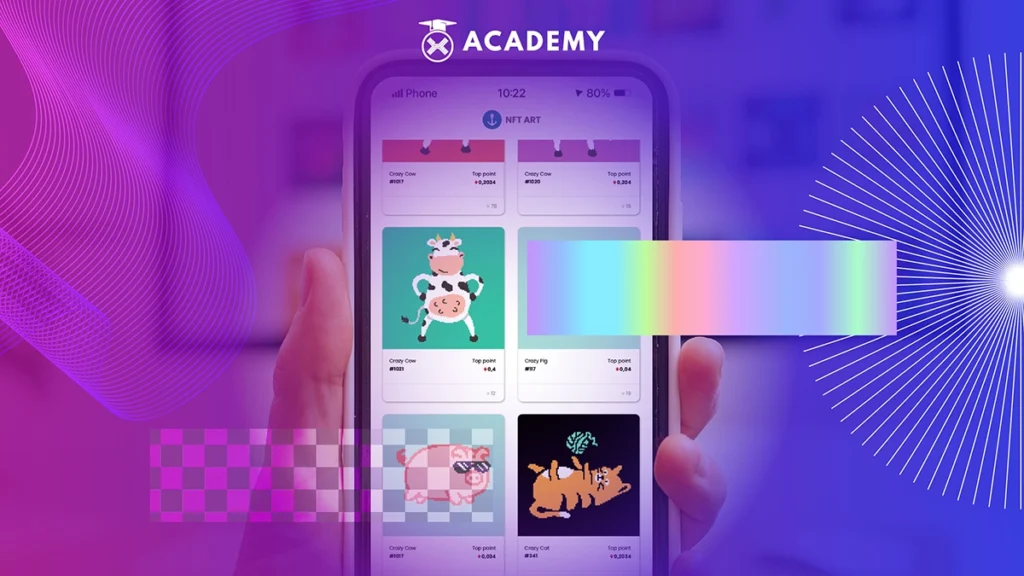 This token has been equipped with various unique features by the Enter Ecosystem. This makes NFT ART both accessible and user-friendly.
In addition, with ongoing development and collaboration, wider transaction opportunities with potential partners are also open to opening up new markets for this hyper-deflationary token.
In Q4 2021, Enter was also known to be in the smartphone application development stage to increase the accessibility of art NFT tokens.
Therefore, the future for this token is quite bright. In addition, the operational mechanism it implements supports the welfare of NFT artists.
In this sense, using NFTART allows artists to earn a lifetime income through their work.
How are you interested in collecting art finance NFT tokens? In addition, if you currently have NFT and want to sell it, you can see how to sell NFT on opensea here.
Conclusion
NFT art finance (NFTART) is a token that operates on the Binance Smart Contract or BSC, which powers the NFT Enter ecosystem.
The token launched at the end of March 2021 and created by a blockchain company from Norway, Enter, has the main function as an exchange for buying and selling NFT transactions.
This token focuses on the digital artwork ecosystem because the Enter market is in the digital art world.