Bitcoin (BTC) is a crypto-based digital currency that many investors use as a digital investment vehicle.
However, along with the growing market interest, the declining price of Bitcoin has not discouraged people from being able to get it.
Now there are several processes to get Bitcoin without having to buy it. One of them is mining crypto/mining Bitcoin
The mining crypto process can be done in two ways: cloud mining or solo mining.
Cloud actors need tools to mining Bitcoin. They buy equipment such as a CPU from the data center to conduct mining activities.
While Solo mining is independent, this Solo miner runs the mining process without relying on any third parties.
They make mining computers on crypto wallets and find new blocks to mining Bitcoins or crypto money.
Mining Bitcoin is one of the activities that can generate income. The reason is that Bitcoin mining owners can earn passive income every month with mining tool capital.
However, can Bitcoin and other digital assets be obtained for free? Of course!
Bitcoin mining can be done for free! How to? See how to mine bitcoin for free, which beginners must know.
What is Bitcoin Mining?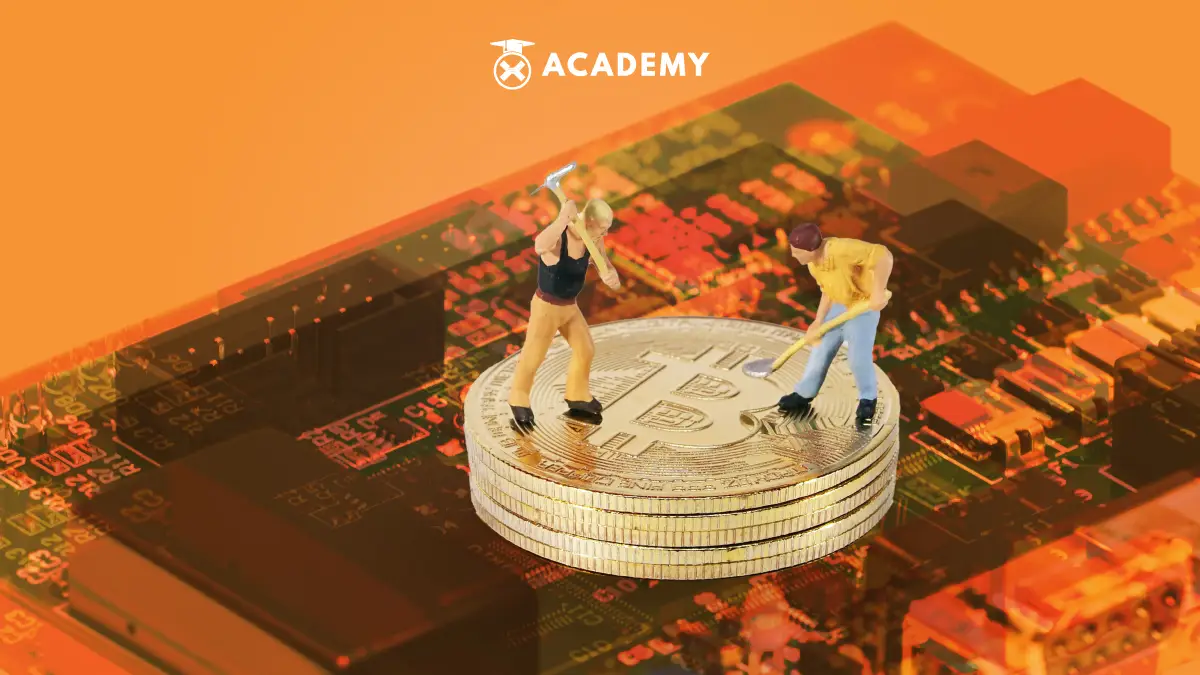 Mining is a process that Bitcoin and some crypto assets use to verify Bitcoin transactions and create new Bitcoins.
The term "Bitcoin miner" is not synonymous with "digging" or mining activities. Bitcoin mining is precisely synonymous with recording using a computer system.
In a nutshell, Bitcoin mining is the process by which new Bitcoins are put into circulation.
Additionally, mining is the network's way of confirming new transactions and is an essential component in maintaining and developing the Bitcoin blockchain ledger.
In Bitcoin assets, miners who successfully add new blocks to the network will get a reward in return. But there are some cases miners may not still need to get the prize.
This is an implementation of proof-of-work. You need to be the first miner to successfully add a new block to the network to be rewarded with free Bitcoins.
Why is Mining Bitcoin Important for Now?
Maybe, you are still confused about why Bitcoin requires a miner and why we need to mine Bitcoin.
The reason why Bitcoin needs miners is those miners are paid as auditors. Miner's job is to examine whether a Bitcoin transaction is valid.
The mining process is like a symbiosis of mutualism, profitable for miners and Bitcoin.
By verifying transactions, miners can help Bitcoin to prevent double-spending transactions.
Double-spending is a fraudulent attempt by someone in which a Bitcoin owner illegally spends the same Bitcoin twice.
How to Mining Bitcoin Free
How is mining bitcoins easy? Below are several ways to mine bitcoins for free, including:
So that you can access Bitcoin mining service provider sites, you must have a Bitcoin wallet.
This wallet allows you to send, receive or store your own crypto coins.
Access free Bitcoin mining sites
After having a Bitcoin wallet, you also need a mining service provider platform. You can access the site (Computer/PC) or application (Android).
After everything is ready, now is the time to know step by step so you can mine Bitcoins. There are two ways of mining Bitcoin based on the device:
This method is usually used by miners who have significant funds. Because making a mining rig requires a lot of money. Following are the stages of Bitcoin mining using a PC:
Prepare a PC that has been explicitly set for mining
Create a Bitcoin wallet
Download special mining software
Account Registration
Start mining

Mining Bitcoins on Android
This method allows everyone to become a Bitcoin/Crypto miner. However, this method is less effective than mining using a PC because the performance of Android phones is lower than PCs.
However, beginners can use this method to learn to mining. Here's how to mining Bitcoin using an Android phone on the MinerGate application:
Download the MinerGate application on the Play Store
Account Registration
Enter the app
Click the mining option
Choose the mining option you want
Start mining
Choose Bitcoin crypto
Free Bitcoin Mining Provider Sites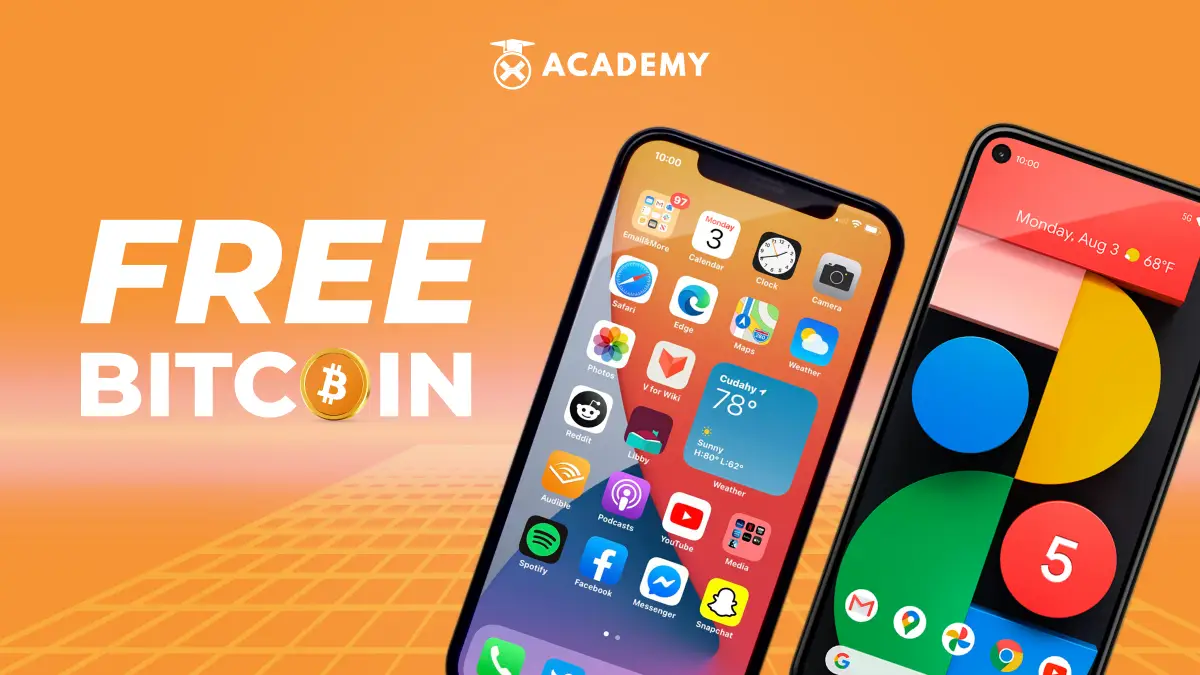 After you know the methods and steps, you should also know some sites that allow you to get Bitcoin for free.
Crypto tab is a web browser and a plugin to get Bitcoins for free.
Just like Chrome or Safari, this browser has the advantage of being able to mine Bitcoins. In addition, they also have an application for smartphones, you know.
FreeBitco.in is the biggest faucet website for now. Even though they only pay once per hour, they also have a weekly raffle and you get a chance to win 1 Bitcoin (BTC).
RollerCoin is an online virtual bitcoin mining simulation game. You can compete with your friends to mine bitcoins.
But instead of a sophisticated blockchain, you can also test your skills by completing missions, performing tasks, and building a mining empire.
Better hash is software for mining free bitcoins and other crypto coins.
The way this software works depends on the specifications of the computer you have. This is done to validate transactions on cryptocurrencies or commonly called hashes. You can also buy and sell crypto coins with easy requirements on this site.
Cointiply is a website that gives away free Bitcoins. To be precise, this faucet was launched two years ago, in February 2018. This free bitcoin faucet has several tasks for you to have free BTC.
Many comments state that the Cointiply site is legit and one of the highest-paying faucets, and it also offers loyalty bonuses and Bitfun.
Free Bitcoin Mining App for Android and iOS
Apart from going through the site, you can also mine Bitcoin for free through the following applications!
Sweatcoin

StormX

CashPirate

BTC Safari
Let's start investing in Bitcoin at Indodax
So how about it, now you know how to mine Bitcoin and why is it important now? If so, let's start investing in Bitcoin at Indodax!
Apart from mining, you can also buy bitcoins at Indodax.
Indodax is the first Indonesian crypto exchange in Indonesia, with 5.8 million members. You can buy BTC with guaranteed security.
Transactions on Indodax take place 24 hours non-stop within a week. Indodax offers efficient services.
Indodax Members can make transactions via the website or application on the one hand. You can do it anywhere and anytime!
Mining Bitcoin is very tempting, especially since it can be done for free. But there are many things to consider.
You prepare before plunging into mining so that the results you achieve match your expectations.
For Bitcoin mining to go according to plan, it is best to follow the previously described steps.
You also have to be prepared for the various risks that come your way. Happy mining, and don't give up easily!
To start investing in bitcoin at Indodax, it's effortless. First, you need to register at Indodax.
If registered, you can start investing in Bitcoin and other crypto assets.
Good luck!