Etherscan is a block explorer and analytics platform that allows you to access details of pending or confirmed Ethereum blockchain transactions.
With this platform, you can find transaction information on the blockchain that makes you feel comfortable and track it quickly if the transferred asset has not appeared in your wallet.
In addition, this platform will also display every related gas fee and smart contract. So, how does it work? Check out the full review below.
What is Etherscan?
Etherscan is a trusted tool for navigating all the public data on the Ethereum blockchain and is sometimes called "Ethplorer."
This data includes transaction data, wallet addresses, smart contracts, and others. This app is independent and not sponsored/managed by the Ethereum Foundation, a non-profit organization.
The team behind it includes experienced developers and industry professionals.
They developed this application to make the Ethereum blockchain accessible to everyday users.
Furthermore, even though this application is a centralized platform, its use can make it easier for people to search through the Ethereum blockchain.
Is Etherscan a digital wallet?
It is important to note that Etherscan is not an Ethereum wallet or a wallet service provider.
Users cannot accept Etherscan wallets when they search for the Ethereum blockchain here.
Etherscan.io is an independent Ethereum-based block explorer. This application tracks blockchain transactions on the Ethereum network. Then, the application will display results like a search engine.
It allows users to find transaction details on the Ethereum blockchain, which can give someone peace of mind if the transferred funds have yet to appear in their wallet.
While the app can track the activity on Ethereum wallet addresses, users must link the app to an existing crypto wallet to do so.
So, is this platform free to use? Of course, this application is entirely free.
Do we need Etherscan?
Why do we need this platform? This is because Etherscan is an independent platform and has the function of making the blockchain more transparent.
Ethereum, like other crypto networks, has a public ledger, and Etherscan can index that data for sharing with brainware.
Given that this is a search engine, this service does not store users' data and has no control over the transactions that occur on Ethereum.
What is the Function of Etherscan?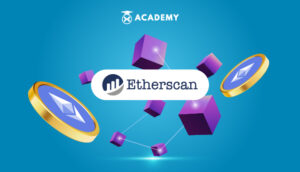 Etherscan enables users to view assets stored in any public Ethereum wallet address.
When using Etherscan, please enter any Ethereum address into the search box to view the wallet's current balance and transaction history under consideration.
Etherscan will also display gas fees and smart contracts involving that address. Users can use Etherscan to:
Calculating Ethereum gas fees with the Etherscan gas tracker.
Search and verify smart contracts.
View crypto assets stored or associated with public wallet addresses.
Review transactions openly on the Ethereum blockchain.
Search transactions made on various Ethereum wallets.
Find out which smart contracts have verified source code and security audits.
Please keep track of how many smart contracts a user has authorized with their wallet.
Review and revoke access to the wallet for all decentralized applications (DApps).
How Does Etherscan Work?
To use Etherscan, enter the address of any public Ethereum wallet into the search field at the top of the Etherscan.io homepage.
By doing this, the user can see all the transactions associated with that address.
Do You Need An Account To Use Etherscan?
In this case, the user is not required to register an account before using the Etherscan application. However, registering for an Etherscan account will give users access to additional features.
These features include tracking addresses and receiving notifications whenever a transaction occurs.
Developers can also register for free access to Etherscan's blockchain explorer data and application programming interface (API).
That way, users with accounts can add their addresses to a "watchlist" in block explorer to monitor or track their investments.
Users can also set alerts to notify them of every incoming transaction via email.
This platform also provides API services for developers to create decentralized applications.
Etherscan will provide the following information for all incoming and outgoing transactions:
Transaction hashes
The number of blocks in which transactions were recorded and the time transactions were confirmed
Sender and recipient addresses
gas fee
Number sent
Total transaction fees
So, if you already understand what Etherscan is and how it works?
You should start checking Ethereum prices on Indodax to directly trade profitable crypto assets on the largest exchange in Indonesia.