Many game options can make money, one of which is Plants Vs. Undead (PVU). Let's find out what PVU is and how to play it here!
Do you like playing games? If so, this is a game that you should try!
What are Plants Vs. Undead (PVU)?
Plants Vs. Undead is one of the many free NFT games you can try now.
As is known, recently, crypto NFT games have continued to emerge and gain popularity throughout the world, including in Indonesia.
The development of Android and other NFT games stems from the success of the game Axie Infinity.
This has also increased the popularity of NFT games and blockchain-based games in general to this day.
One of the games that are reaping the most attention at this time, namely the game Plants vs. Undead.
Being one of the most popular games, this play-to-earn type game is a spin-off from Plants vs. Zombies.
This game is known to be based on the BSC blockchain. In games that can generate digital assets, your job is to defend your land from zombies or undead attacks.
Later, in this game, you will rely on plants which are NFT assets that have varying values.
It is important to note there are two game modes/types presented in this game: farming simulation and tower defense.
The two games will give you PVU tokens if you win the game later.
It should also be underlined. This game is even more interesting because it can be played for free.
This differs from other games, such as Splinterlands, which requires you to pay $ 10 to buy a Spellbook.
How to Win and Get NFT from Plants Vs. Undead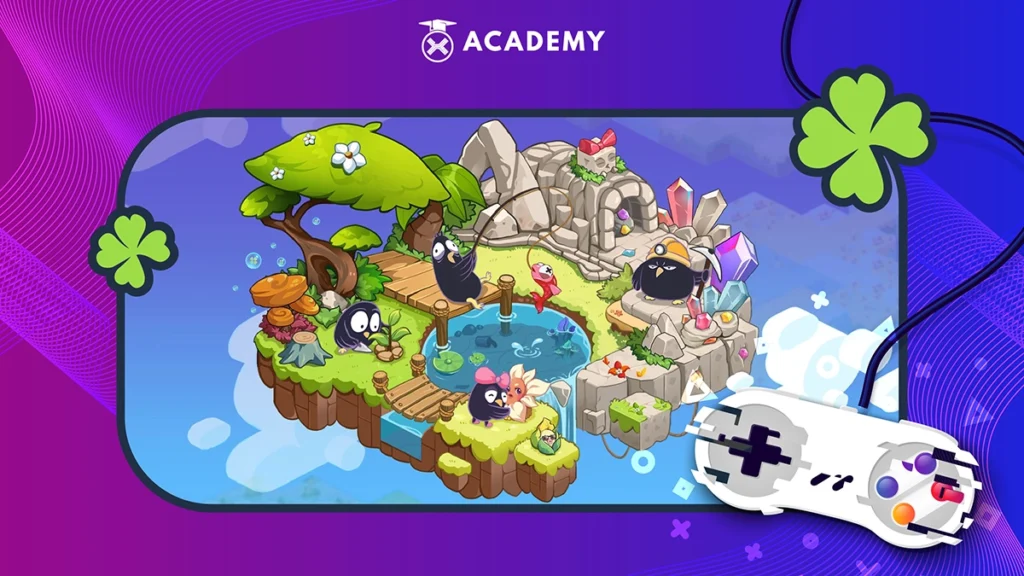 For information, this game doesn't just focus on caring for plants that are your NFT assets.
As mentioned above, you must defend your plants from attacks by the Undead (zombies) and enemies.
Besides that, when playing this game, you can also increase your chances of getting items by choosing to play in SandBox.
That's because SandBox provides more prizes, including seeds from NFT plants that you can sell later.
However, it should also be understood that each prize has different opportunities. Therefore, here later, you will get prizes randomly.
The list of prizes and opportunities that you can get from SandBox are as follows:
100x Water & 20x Scarecrow (30% chance)
2x Small Pots (30% chance)
1x Sunflower (30% chance)
1x Sunflower Mama (9.9% chance)
1x Seed (0.1% chance)
Then, you also have to start planting sunflowers to get Light Energy (LE) three days later, which is right after the sunflowers grow and ripen.
When the time comes, you can harvest LE in the Arena. On the other hand, the game Plants vs. Undead Pvu is known to be open for trade in land, seeds, and plants as NFT.
Later, all transactions will be carried out using PVU. So, you can also get additional income.
How Play-to-Earn Works in Plants Vs. Undead (PVU)
Regarding how play to earn works here, you, as a player, will play the role of a gardener.
The game is also divided into several level rounds. Here, you must protect the mother tree using eight unique plant types.
Almost the same as Plants vs. Zombies, the game concept in this game is to challenge players to be able to place plants strategically.
This was done to increase its strength against destructive enemies called "Undead."
When you succeed in killing an Undead, a reward awaits you in the form of energy points that can be used both to reset the position and improve your plants' abilities.
As mentioned earlier, these energy points are called Light Energy (LE) which can later be exchanged for tokens from this game, namely PVU. This PVU can also be sold on a decentralized exchange (DEX).
The price for 1 PVU token is 100 LE, which can then be used to buy sunflower seeds, Water, pots, and other supporting items.
Plants Vs. Undead Features
This Android NFT game, still in beta, has exciting gameplay and features that attract gamers to play it.
The following are the features in the game Plants Vs. Undead.
1. PvE & PvP Modes
In this crypto NFT game, you will fight zombies and compete with other players.
Because this game is online based, the competition takes place in real-time. Interestingly, the two modes in this game will give you PVU tokens when you win the game.
2. PVE Tournaments
Are you interested in getting more PVU and LE tokens in this game? You can engage in arranged PVE tournaments according to the Plants vs. Undead schedule. Make sure you have set your best strategy!
3. NFT transactions
This Plant vs. Undead game also allows players to transact buying and selling plants as NFT assets.
The price of the plants varies, which is determined by the ability of these plants.
Conclusion
The Plants Vs. Undead game is one of the most popular free NFT Android games lately.
Carrying the type of play to earn, this game is a spin-off from Plants vs. Zombies.
Based on the BSC blockchain, players will get PVU tokens when they win games in this game.
One of the exciting features of this game is that players can trade plants as NFT assets at different prices.
Are you interested in trying it? Apart from the Plants Vs. Undead game, you can also play other cool NFT games that can make money virtually easily.
Curious how? Let's see the article on Indodax Academy.