Crypto investors are growing and growing all over the world. This has an impact on the investment ecosystem with the presence of Polygonscan.
Polygonscan has many features that make it easy to track transactions and determine transaction costs by verifying smart contracts.
Not only that, but Polygonscan also explores all users with a blockchain network, so it is very safe when there is a high volume of transactions on the Polygonscan network.
You can find out more about the features that affect transactions on the Polygonscan network.
Get to know Polygonscan
Polygonscan is a block explorer and analytics platform that can make it easier for its users to access any transactions on the Polygon Blockchain.
Polygonscan was launched with various supports to provide features that Polygon users want such as transaction tracking, gas tracker, and so on, with more features to be added in the future.
The release of Polygonscan aims to make it easier for developers to create Dapp launches using the Polygon network.
As well as ensuring users at Polygon can enjoy the best experience using their favorite apps, be it for trading, buying and selling NFTs or various other activities.
In addition, the Polygon mainnet Metamask also supports several mainnet networks connected to the polygon network.
Polygon Mainnet is a Blockchain of Matic coins or tokens that have been skyrocketing in popularity lately.
The history of the Polygonscan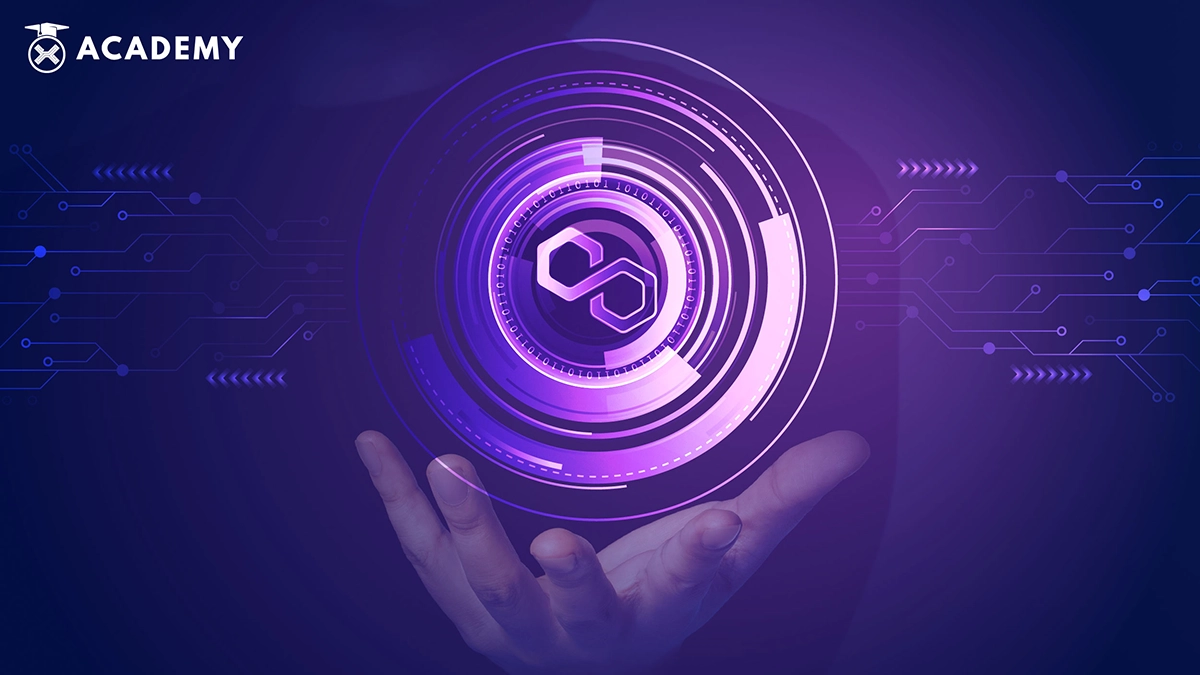 Polygonscan plays an essential role in terms of finding Blockchain-based transactions.
Polygonscan can also verify smart contracts obtained from various on-chain statistics Blockchain data.
The beginning of the formation of Polygonscan to solve network problems and Ethereum congestion
The Ethereum network currently uses a proof-of-work-based algorithm system which is still very complex and challenging.
With the POW system still used, Ethereum Ethereum transaction fees have increased drastically, causing network congestion.
The Polygonscan platform was created by a team of developers from India in 2017, the same team as Etherscan or the Matic network.
The names of the development team involved are Jaynti Kanani, Sandeep Nailwal, Anurag Arjun, and Mihailo Bjelic.
They created the Matic network because they saw problems with Ethereum in terms of its very dense capability, making Ethereum require expensive gas fees and slow transaction processes.
So that the Matic Network was created to overcome the density or problems in the Polygon Blockchain network.
Etherscan is a block explorer and analytics platform that allows you to access details of pending or confirmed Ethereum Blockchain transactions.
The difference between Polygonscan and Solscan
Polygonscan differences make it easier for developers to use Polygon features on the Blockchain network.
Compared to Bscscan, which is a feature that can monitor the growth of NFTs and check the latest NFTs on smart contracts.
Solscan helps find information on the Solana Blockchain, including crypto transactions, addresses, smart contracts, and tokens.
Solscan can turn clear and recorded transactions into something easy to understand.
The difference between Polygonscan and Etherscan
Polygon is often referred to as the 'Ethereum killer' because it has various features that its predecessor, Ethereum, also has.
Then with Polygonscan, it is similar to Ethereum's Etherscan.
The main difference between Polygonscan and Etherscan is the Blockchain. Polygon Chain and Quick Swap use the Polygon Blockchain, while Etherscan and Uniswap use the Ethereum Blockchain.
In addition, another difference is the features provided. Most have the same features, but Etherscan has more exclusive features because it was created earlier.
Plus, Polygonscan still has several features currently in the trial version.
How Polygonscan works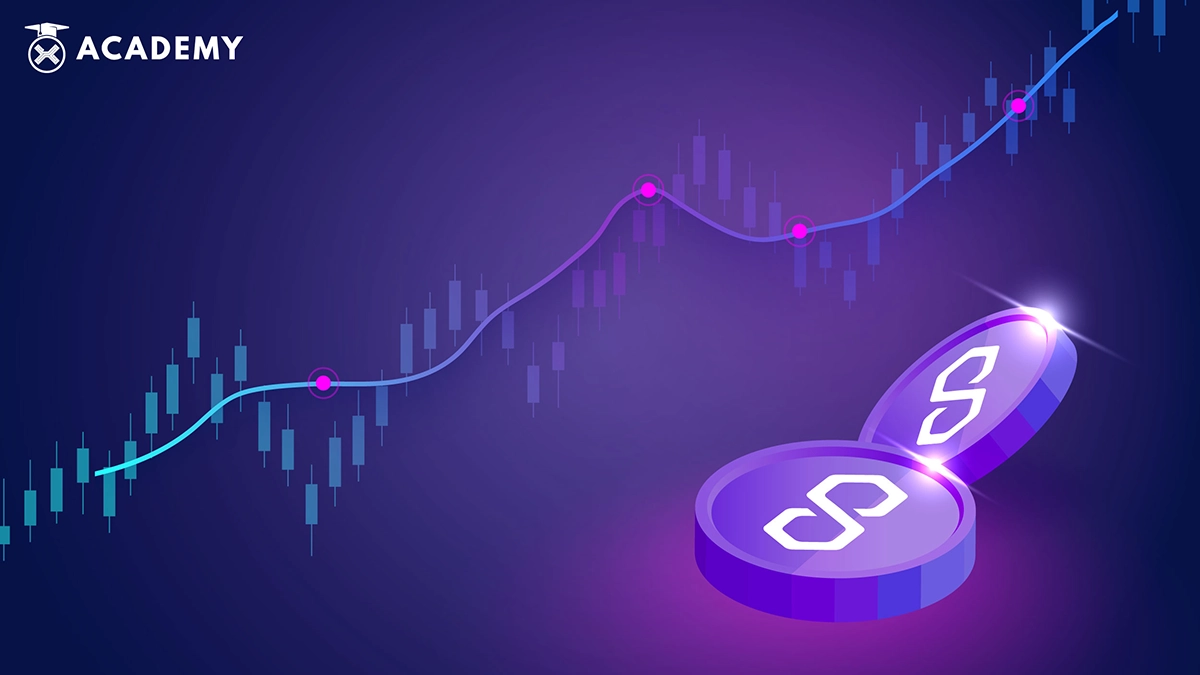 The sharing of consensus provided by Polygon makes the process easier for developers to launch or run projects on the running Blockchain.
Blockchain developed with the Polygon network can benefit from the Proof of Stake (PoS) sidechain.
Since everything is settled on the Ethereum Blockchain, Matic PoS leverages a global network of validators to ensure fast transactions and reduce transaction highs.
Polygon also shows that this Blockchain is self-governing with the Ethereum network. And increase security by leveraging the validator network.
Compared to Tronscan, which is a working method that allows users to search, confirm and validate transactions on the TRON Blockchain.
Meanwhile, tronscan has the basic features of a Blockchain explorer, such as searching for transactions, accounts, blocks, nodes, smart contracts, and on-chain data. It supports token creation, contract deployment, and voting.
The main function of Polygonscan
The function of Polygonscan is to explore Polygon, which functions to search for transactions on the Blockchain network.
The same development team created this platform as Etherscan.
The main function of Polygonscan is to search for transactions and user addresses on the Blockchain.
Apart from that, namely verifying smart contracts and looking for various on-chain data at Polygon.
Like Etherscan, this platform is easy to use. To find related information, you can only enter your name, transaction code, or address.
Polygonscan also has a lot of helpful information, such as Blockchain stats, NFTs, and transaction gas fees.
Meanwhile, Solanascan can also view transaction data on the Solana token. Among other things is tracking information from crypto activity, including block transactions, prices, smart contracts, etc.
How to use Polygonscan
Upon closer examination, the use of Polygon in cryptocurrencies is very diverse. At least there are several functions that you should know:
Seeing Business
With Polygon Scan, you can view and search for business details. It's easy. Just enter the wallet address you want to know.
Furthermore, complete data information will automatically appear on the crypto asset transaction.
Gas Trackers
A gas tracker is a calculation used to determine how many fees are charged in one transaction in a Blockchain.
Interestingly, on the Polygon network, users can find out what fees are included in a transaction.
Interoperability
Interoperability is the ability of two or more systems or components to share data or information.
Compatibility cannot guarantee that each system can adequately utilize its resources. Includes and allows Blockchain to easily interact with each other.
Tokens in polygons can drive and function on the Ethereum Blockchain network.
Start investing in Polygon Matic at Indodax.
To invest in Polygon at Indodax, you need to follow these steps:
Open the Indodax website and then start registering for an Indodax account.
Verify your account by submitting the required documents and completing the verification process.
After verifying the account, log in to your Indodax account and go to the "wallet" page.
On the "wallet" page, you will see a list of available cryptocurrencies. Click the "deposit" button next to crypto MATIC (Polygon) to deposit funds into your Indodax account.
Follow the instructions to transfer Matic from your external wallet or exchange it for an Indodax account.
After your Matic is logged in to your Indodax account, open the "exchange" page to buy or sell Solana.
On the "exchange" page, select the "MATIC/IDR" market and enter the amount of Solana you want to buy or sell and the price you want to pay or receive.
Review your order and make sure everything is correct, then submit the order to complete the transaction.
Polygonscan makes it easy for users to access the Blockchain network. Not only that, but Polygonscan can also access transactions and money transfers between Polygon users.
An essential feature of Polygonscan for users is the Gas Tracker, which can determine the transaction fees charged in the Blockchain network.
After reading articles about Polygon and if you want to invest or trade Matic to IDR, you can buy it on the Indodax market page.
To enrich your knowledge, you can also learn by looking at the chart features or the Coin MATIC to IDR chart on Indodax Market.